Faith Out Loud - 1 Thessalonians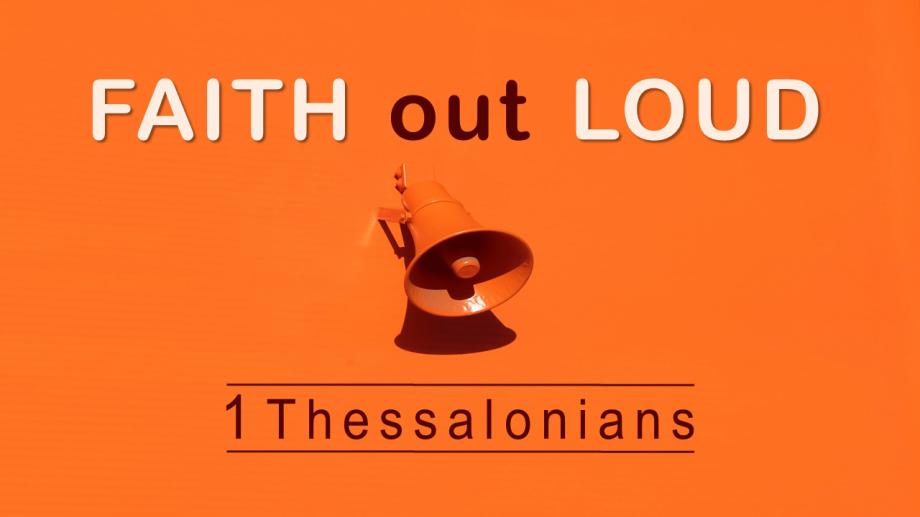 In the short letter of 1 Thessalonians, Paul writes to a church that he had planted and then had to leave suddenly because of persecution. He knew they were in a difficult city with many people that wanted to stop the gospel from spreading. Paul prayed for them and waited to hear news about how this new church was doing in their difficult situation. Then he gets a report and finds out they are strong in their faith and showing a gospel centered love for each other. In fact, in verse eight of chapter one he says that "the Lord's message rang out from" them and that their "faith in God has become known everywhere." Paul writes the book of 1 Thessalonians to encourage them to stay strong in their faith and to hold on to the hope they have in Jesus Christ.
I love the idea of a church whose faith in Jesus, love for each other, and hope in difficult circumstances "rings out" in their world. My prayer is that this incredible book will be challenge us to live our faith out loud so that our faith and our lives ring out and point others to Jesus Christ.
Sermons are available in two forms. The first player below lists audio recordings of the sermons. The player below that lists videos of the sermons (use icon in top right of player to choose individual sermon videos). Sermons are listed in the order they were preached with the oldest sermon listed first and the newest sermon listed last.