Listening to sermons online can be a great way to catch up on sermons that you missed or learning new things, but should never take the place of worshipping with a group of people in a local church. The 50 most recent
sermons can be found using the player below with the most recent on top. Sermons can be found according to sermon series using the links on the left.
Video Sermons
:
Starting with the sermon for 3/22/2020 and during the rest of the time we are unable to gather as a church due to the COVID-19 pandemic social distancing restrictions, we are posting videos of the weekly sermons by Saturday evening each week for you to watch. You can find these videos HERE. Audio recordings will still be posted below.
Current Sermon Series:
Scattered: The Hope of the Gospel in a Changing World (1 Peter)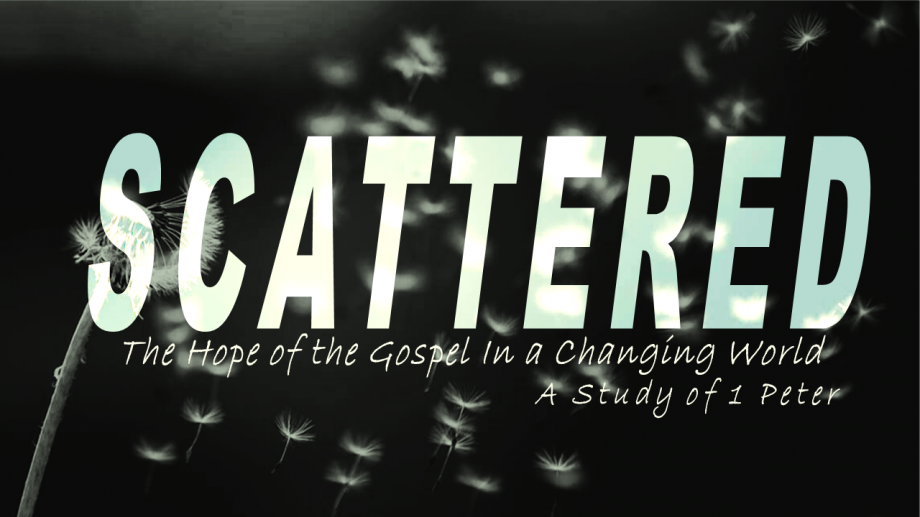 Many Christians are struggling to hold onto the timeless gospel as the world changes around us faster and faster. We might be feeling a bit flustered, a bit overwhelmed, a bit scattered. The letter of 1 Peter is written to Christians during a time when the Roman world was realizing that Christianity and the Roman culture were not in agreement on many things. Peter wrote to Christians scattered around the Roman empire who were struggling to live with this growing tension. Christians face a similar tension today. Will we respond by trying to go back to some golden age of the church in America (that never actually existed!)? Will we rant and complain about how bad things are? Or, like Scripture instructs us through the book of 1 Peter, will we cling to the gospel of Jesus Christ that is our hope as we live scattered in this world and demonstrate this hope through how we live our lives? Being scattered is difficult, but it is an opportunity for us to grow in our understanding of Christ's work in us and, like a farmer scattering seed, it is an opportunity for us to display the gospel to a world in desperate need of hope.