Listening to sermons online can be a great way to catch up on sermons that you missed or learning new things, but should never take the place of worshipping with a group of people in a local church. The 50 most recent
sermons can be accessed below with the most recent on top. Previous sermon series can be accessed using the links on the left.
Current Sermon Series:
Greater Than: Unwavering Hope in the Incomparable Savior
Series on the Book of Hebrews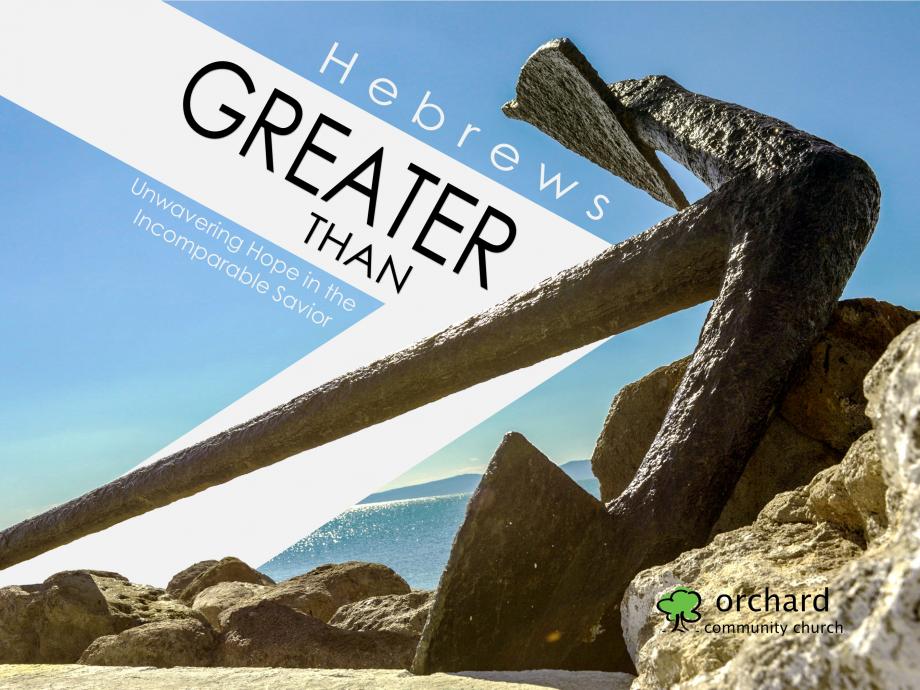 Our priorities are shaped by comparisons. When faced with a situation to do one thing or the other, we make a decision based on what we think is better or more important.
As Christians we believe Christ is great. But what happens when we are in a situation when a problem or opportunity seems greater than following Christ?
This sermon series looks at the incredible book of Hebrews where Christ is presented as being greater than everything else. When we understand this important truth we will be able to hold on to the hope we have in Christ no matter what we are facing.